Temp firm needs clear message to set itself apart
http://www.azstarnet.com/business/119740

By Tiana Velez
ARIZONA DAILY STAR
Tucson, Arizona | Published: 03.13.2006

The story

In any given week, Jayne Henninger and her office team have around 200 on-call employees ready to go where she sends them.

As the president and owner of Remedy Intelligent Staffing, Henninger helps find temporary workers for some of the largest companies and organizations in Tucson.

Her local office is one of 238 in the United States for the Riverside, Calif.-based franchiser.

Once contracted by a business, Remedy's staff search through their local database of light-industrial and clerical workers for an employee to fill a temporary position for as little as four hours and up to three months, Henninger said.

The business can also forward candidates to a business for consideration as a direct-hire, for which the business pays Remedy a finder's fee.

"I'm in the business to get people jobs," Henninger said. "If there's a career fair, I'm there."

Before employees - or "associates" in company lingo - are sent out by Remedy, they go through a four-stage hiring and interview process.

After candidates complete the initial application, they are called in to take a series of behavioral and technical tests.

The results help Henninger's staff - George and Joy Deehan, and Tami Balinger - determine what kind of work and environment the applicant would be comfortable with, as well as their technical capabilities.

"We don't send bodies out," Henninger explained. "We are very particular about who we send out."

Applicants who may not have the skills necessary for a job are encouraged to enroll in courses offered by schools such as Pima Community College.

Henninger expects the same from her staff and has them sign up for various seminars and networking groups so they're continuously learning while meeting new people and potential clients.

Not only are they looking to find new businesses to serve as clients, but Henninger and her staff recruit daily for qualified employees.

Looking ahead, she would like to focus more of the company's efforts in the medical field - building a client list that would include everything from small doctor's practices to large hospitals.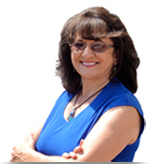 The advice

Business coach Cheryl Vallejos approached the makeover by first breaking down Henninger's goals into separate steps, each highlighting a different challenge.

She noted the number of local staffing agencies - at least 30 in the central Tucson area alone - and cited the competition as a problem, albeit one that could be resolved by positioning Remedy as a standout market leader.

Vallejos specifically identified Remedy's testing process and staff commitment to their work as pluses that indicate the company's level of service.

Challenge number one is to get the word out so other businesses become aware of it.

"Share with people the biggest difference with Remedy," Vallejos advised Henninger. "People listening to what you do sometimes really don't care what you do. They care more about what you can do for them."

She recommended inquiring at her networking groups and Chamber of Commerce meetings about the possibility of speaking before their members to explain what she does and how Remedy could serve them.

"Partner with companies to let them know Remedy can do the testing and training even though they might want to do their own screening and hiring," Vallejos added.

If Henninger has exhausted her current network of groups she's affiliated with, she could consider attending other like-minded groups.

One suggestion was the Hispanic Chamber of Commerce. In addition to providing a new circle of business professionals, the chamber might also prove beneficial to Henninger's recruitment efforts of bilingual Spanish-speakers.

Whether she opts to find new marketing venues or sticks with what has given her good results in the past, Vallejos said, Henninger should continue with any type of marketing for at least three months to provide continuity in the message and delivery.

"Usually a person will see an advertisement several times before calling for service," she said. "Sometimes the wording or design could be changed just a little to get better results."

As for Henninger's goal to step into the medical industry, Vallejos recommended first researching the various professional associations and attending one of their meetings to establish an initial point of contact.

She could then follow up by sending packages to area medical offices with information on Remedy's services and why the company is, again, able to meet their specific skill requirements for employees.

When appropriate, Vallejos said, Henninger or a member of her staff should offer to meet with directors and office managers.

All the while, they could be advertising in local medical newsletters, informing the community that this is an industry Remedy is interested in serving.

In Aug. 1992, Jayne Henninger and her husband, Fred, bought the local franchise office of Remedy Intelligent Staffing. The business has weathered a highly competitive market. Now, Henninger is hoping to position the business so that it not only survives, but thrives.

Contact reporter Tiana Velez at 434-4083 or tvelez@azstarnet.com.


---

Reprinting These Articles
You are welcome to use one of these articles. Just be sure and include the "author's box" below:


---
Cheryl Vallejos, author of "Injecting the Juice into Leadership" and "Low Carb Leadership", is a professional business leader, coach and consultant who works with clients to build their business and increase profits. Please visit www.PrimeLeaders.com for more articles, information, tips, and other great business-building benefits.

2005 © Cheryl Vallejos, Prime Leaders Community