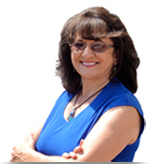 Plan can assist assisted-living home's owner
http://www.dailystar.com/dailystar/business/95916.php

By Tiana Velez
ARIZONA DAILY STAR
Tucson, Arizona | Published: 10.03.2005

Last October, Cathy Schaefer opened an assisted-living home for seniors that is now home to four residents. Her immediate goal is to expand into a larger facility, eventually adding a second home in three to five years. Coach Cheryl Vallejos offers her suggestions on how advertising, financial organization and networking will play a role in those plans.

The story

In 2000, four years after Cathy Schaefer moved to Tucson from Wisconsin, she received a call from her sister that their elderly father had been diagnosed with dementia.

He would need a caregiver, so Schaefer packed up her bags and household belongings and returned home. With a career spanning 25 years in the health-care industry, she came prepared.

Schaefer had worked at various times as a certified paramedic, medical research assistant and lab technician.

But it was the experience of caring for her father that influenced her decision to start an assisted-living home, she said.

"I loved caring for my dad," she said. "I got into the whole senior world, and this is sort of a tribute to him."

In December 2003, after her father's death, Schaefer returned to Tucson and found work as a phlebotomist, which often required visits to nursing homes to draw blood.

The job gave her an inside look into how different nursing and assisted-living homes operated. After conducting some informal research, Schaefer gathered what she assumed was enough to start her own business.

"I tried to be as prepared as I could be," she said. "I researched a lot."

Last October, Cathy's Senior Resort was incorporated, and in December, the first resident arrived.

The resort is actually a five-bedroom house in the Foothills not far from North Campbell Avenue and East Skyline Drive. There's a pool and garden in the back yard, and a view of the mountains to the north.

Schaefer is licensed by the state to provide three levels of care: direct, personal and supervisory. Activities vary according to the resident, and Schaefer said she strives to maintain a family-like atmosphere.

The resort is home to four residents, 87 to 96 years old, and Schaefer employs four caregivers - three part-time and one full-time - to assist her.

"I've been real hands-on, so I know exactly what's going on," she said. "I do all the administration and I do some caregiving, but I'm trying to back out a little from the caregiving."

Schaefer's goal for the next 18 months is to move into a larger home capable of accommodating eight residents comfortably. But she needs a business plan that will illustrate the steps she must take to reach that goal.

The advice

Cheryl Vallejos - Consultant

Before she can move forward on her goal of a larger facility, Schaefer needs enough funding to cover existing operating expenses in addition to the costs for a new home, said business coach Cheryl Vallejos.

Initial planning, therefore, needs to focus on maintaining a steady cash flow while managing current expenses.

Vallejos recommended creating a budget that allots for future expenses, including those for a revised advertising strategy.

Schaefer is "currently advertising in a Foothills magazine and a food store with no results," Vallejos said. One of her challenges is "getting the word out to the public on what a great facility and environment is provided to clients in order to get more referrals."

That includes increasing her presence in the community through networking, particularly with professionals who would likely provide valuable referrals, such as physicians and hospitals.

Additionally, she should schedule presentations at local business associations whose members have a special interest in her service. One suggestion was the Entrepreneurial Mother's Association.

If balancing her administrative duties with her networking efforts begins to feel overwhelming, Schaefer should aim to maintain her marketing commitments.

Working on building the business is almost as important as working the business, Vallejos said.

Schaefer could have more time to focus on administration and marketing if she gave responsibility for day-to-day operations to her resort manager, Vallejos said.

The resort manager can handle tasks such as inventory control and keeping staff organized.

"Cathy has well-trained professionals working for her who are very empathetic and caring," Vallejos said. She "loves what she does in taking care of residents, but getting away a few hours a week would be highly recommended."

Networking can lead to referrals, which in turn lead to more revenue - and can, over time, give Schaefer the kind of funding that will support her expansion. Even with the money behind her, she still needs a business plan.

Vallejos has recommended a three-step approach.

"I suggesting putting a long- term plan together for a one-, three- and five-year plan," she said.

The first plan would likely focus on the immediate goal of moving into a larger facility. The next two would include steps on how to expand further into two large homes.

Having a plan, Vallejos said, "is like having a map before heading out on a trip."

Contact reporter Tiana Velez at 434-4083 or tvelez@azstarnet.com.


---

Reprinting These Articles
You are welcome to use one of these articles. Just be sure and include the "author's box" below:


---
Cheryl Vallejos, author of "Injecting the Juice into Leadership" and "Low Carb Leadership", is a professional business leader, coach and consultant who works with clients to build their business and increase profits. Please visit www.PrimeLeaders.com for more articles, information, tips, and other great business-building benefits.

2005 © Cheryl Vallejos, Prime Leaders Community